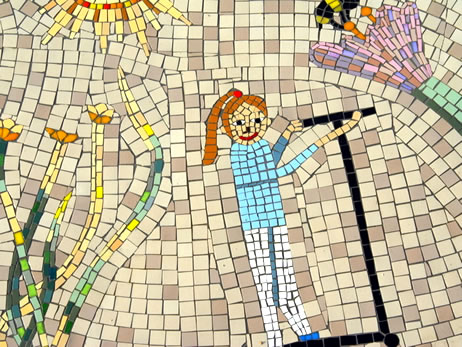 How to commission
To commission an art project contact:
honor@honorpinner.co.uk
Tel: 07946 353 958
After you have contacted me, I will arrange a time to visit your school.
I will then prepare a project brief and a quote.
Then we can arrange dates for the workshops, if that is part of the project.
I will prepare a contract. I always work with a contract to protect the rights of all parties.
I will run the workshops.
I will complete the artwork at my studio.
Installation of artwork.
Celebration! I always recommend an opening to celebrate everyone's achievements.
Costs
Art Projects:
As each project is unique, I will quote for each project individually.